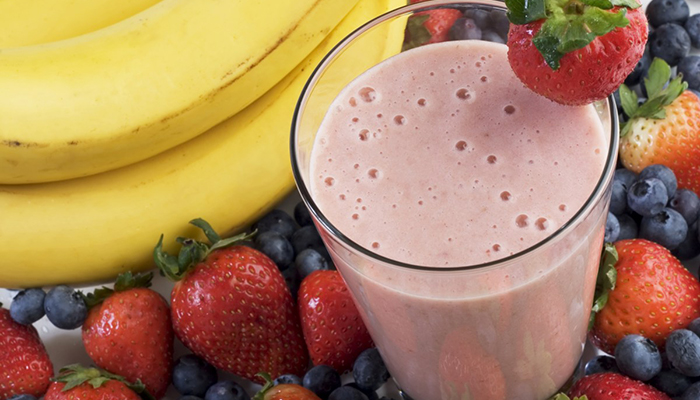 This is a fast, tasty and filling smoothie with a luscious, creamy texture.
Full of fiber and antioxidants,  you can make this smoothie even healthier by using vitamin fortified soy milk.
Servings: 2 – Prep Time: 5 Min – Cook Time: Zero – YAY!
Ingredients:
10 frozen strawberries
A half a cup of blueberries
1 small banana cut up
1/2 teas vanilla extract
1/2 cup of Old Fashioned Oatmeal, uncooked
1 cup of soy milk
1 1/2 teas white sugar (optional)
Directions:
Add all ingredients to a blender and blend until smooth.
Pour into glasses and enjoy.