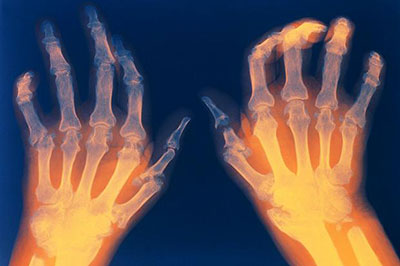 Before you jump into self treatment regarding Rheumatoid Arthritis relief consider the following:
Supplements:
The National Center for Complementary and Alternative Medicine (NCCAM) has aid that a variety of alternative therapies such as dietary and herbal supplements, maintain that they are beneficial in the treatment of RA. While they are sponsoring numerous clinical trials to test out their claims, individuals with rheumatoid arthritis shouldn't cease traditional treatments until they consult their physician. Doing so might result in more harm than good.
Both herbal and dietary remedies can interfere with your current medications or result in other harmful side effects like an allergic reactions.
Here is a list of several of the most typically recognized supplements sold for rheumatoid arthritis:
Borage oil:
This originates from a plant and features omega 6 fatty acids, that are believed to provide people with rheumatoid arthritis relief from pain as well as joint rigidity. One newly released study demonstrated success in taking borage oil to lessen pain and inflammatory reaction in individuals with rheumatoid arthritis. According to NCCAM, on the other hand, final results of research relating to using borage oil for rheumatoid arthritis are not conclusive. They are also warning that Borage oil, along with other oils containing omega 6 fatty acids, like evening primrose oil, may increase your chances of bruising and bleeding. In addition, they warned that borage oil is produced with an ingredient that may possibly cause liver damage.
The proper dosage of borage oil differs with every individual. Look at your options with your rheumatologist.
Capsaicin cream:
This is a numbing cream that is derived from cayenne peppers. You rub the cream onto your sore, inflamed joints for relief. Scientific studies recommend that this cream is reasonably effective in minimizing joint pain if it is applied daily. Side effects include burning sensations after applying.
Cod liver oil:
Cod liver oil is a abundant source of omega 3 fatty acids and is the only supplement that has been the most talked about source for reducing symptoms like inflammation and pain among individuals suffering from rheumatoid arthritis. It's results are similar to non steroidal medications like ibuprofen and are safe to use states Robert W. Hoffman, DO, at the University of Miami Miller School of Medicine. It is also said to have cardiovascular health benefits.
Some of the risks of taking cod liver oil are greater bleeding as well as bruising and possible mercury exposure. Studies have shown that 10 grams of cod liver oil every day can have a favourable effect on joint pain, however there are no recognized recommendations regarding dosage.
Flaxseed oil:
Flaxseed oil contains omega 3 fatty acids and is available in gel capsule form and oil which it mixes well when used to create salad dressing or to add to food. It is said to relieve joint stiffness and pain. Flaxseed oil needs to be kept refrigerated. Adults can take up to 3,000 milligrams of flaxseed oil a day.
Ginger:
This wonderful spice can be used in powder form, fresh, made into a hot cup of tea or crystallized. Ginger has been utilized in Indian medicine for thousand of years to combat inflammation.
Thunder god vine (TGV):
TGV is created from the root of a plant indigenous to various Asian countries. It has been utilized in Chinese medicine to battle autoimmune conditions. Several studies in the United States believe that taking TGV extract may help alleviate RA symptoms. Nevertheless, NCCAM states that there aren't any products in the U.S currently that contain TGV.
Turmeric:
This spice, like ginger, has been used in ancient Ayurvedic treatments as an inflammation fighter. Investigation into its performance is continuing. One study has demonstrated that consuming turmeric everyday may help alleviate early morning tightness and joint soreness.
The best thing you can do to lessen Ra pain is to following a healthy diet. A diet that is rich in fruit and vegetables is a diet that is rich in antioxidant's, which play a huge role in combating inflammation. "All RA patients should be eating, healthy, balanced diets. There is a high amount of evidence showing that diets abundant in antioxidant's off long term benefits.