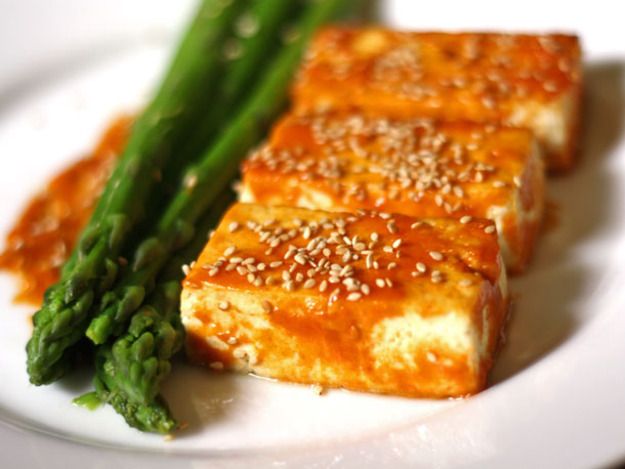 This is a really easy tofu recipe and the orange glaze gives it a special flavor. If you love spicy, tangy and sweet, you'll love this tofu recipe. You can add vegetables or just eat by itself or in a salad, This tofu is great served in a variety of ways.
Servings: Depend on how hungry you are
Prep Time: 5 minutes
Cook Time: 10 minutes
Ingredients:
2 cloves garlic, minced
1 block firm or extra-firm tofu, well pressed and diced into cubes
2 tablespoons of extra virgin olive oil
3 tablespoons of low sodium soy sauce
1/2 cup of orange juice
2 tablespoons of rice vinegar
1/4 cup of low sugar, orange marmalade
1/2 teaspoon fresh ginger, diced
1 1/2 teaspoons cornstarch that you issolve in 3 tablespoons of water
Directions:
Sautee your tofu along with the garlic in the olive oil for 3 to 4 minutes, until the tofu is lightly browned.
Stir together the soy sauce, rice vinegar, orange juice, orange marmalade and ginger, mixing well and coat the tofu thoroughly.
Heat for 3 to 4 minutes. Add the cornstarch mixture, stirring well to combine. Bring the mixture to a boil then cook until it thickens.