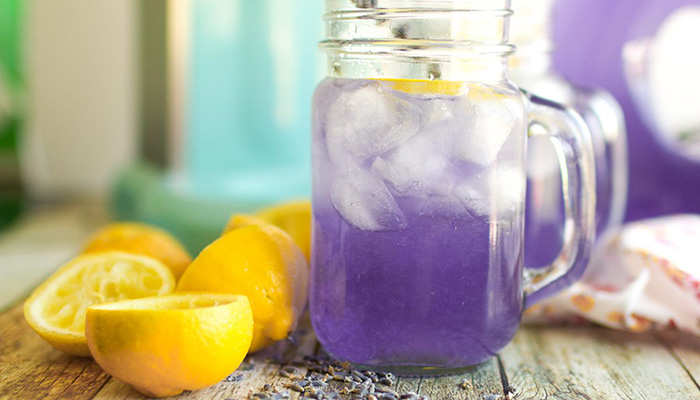 A delight for your tongue. It cannot be described, only tried.
Servings: 5 – Prep Time: 3-5 Min – Cook Time: 40 Minutes
Ingredients:
4 cups water, divided
1/4 cup chopped fresh lavender leaves or 1 tbs dried flower buds (culinary grade lavender)
2/3 cup sugar
1 cup fresh lemon juice (from about 6 lemons)
Lavender stems (optional)
Directions:
1. In a medium saucepan, bring 1 cup water to boil. In a medium bowl, combine the boiling water and lavender leaves, cover and steep for 30 minutes. Strain the lavender mixture through a fine sieve into another bowl; discard lavender leaves.
2. In a saucepan, combine remaining 3 cups water and the sugar. Bring the mixture to a boil. Cook 1 minute or until sugar is dissolved.
3. In a pitcher, combine lavender water, sugar syrup and lemon juice. Cover and chill. Server over ice. Garnish with lavender stems.