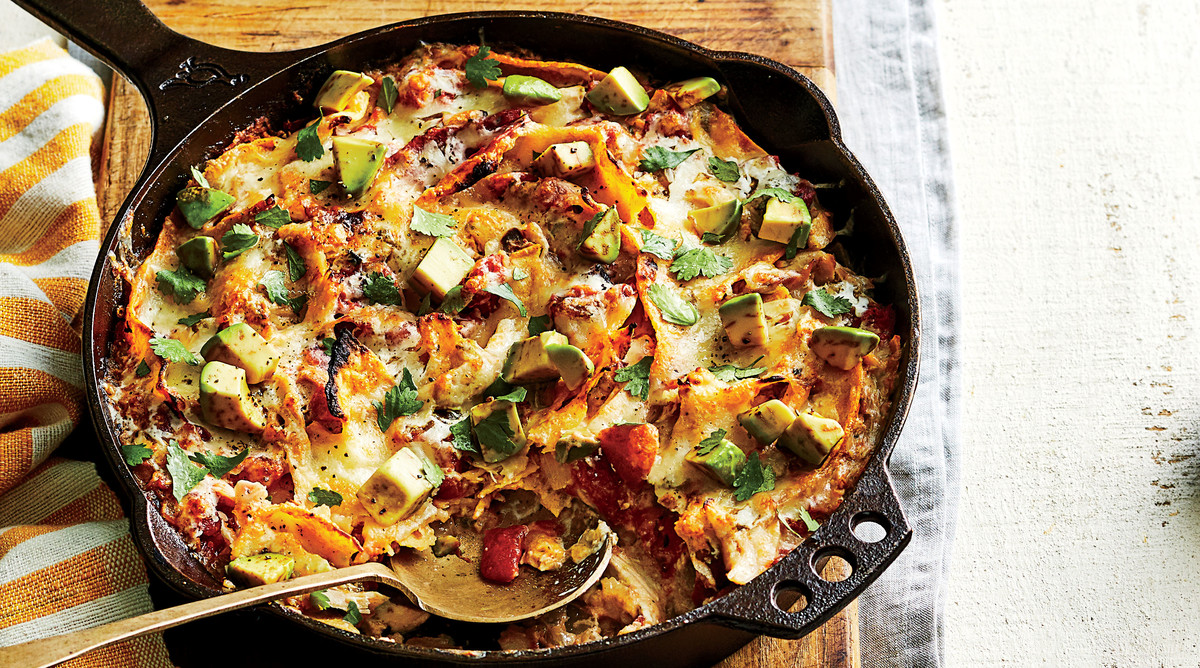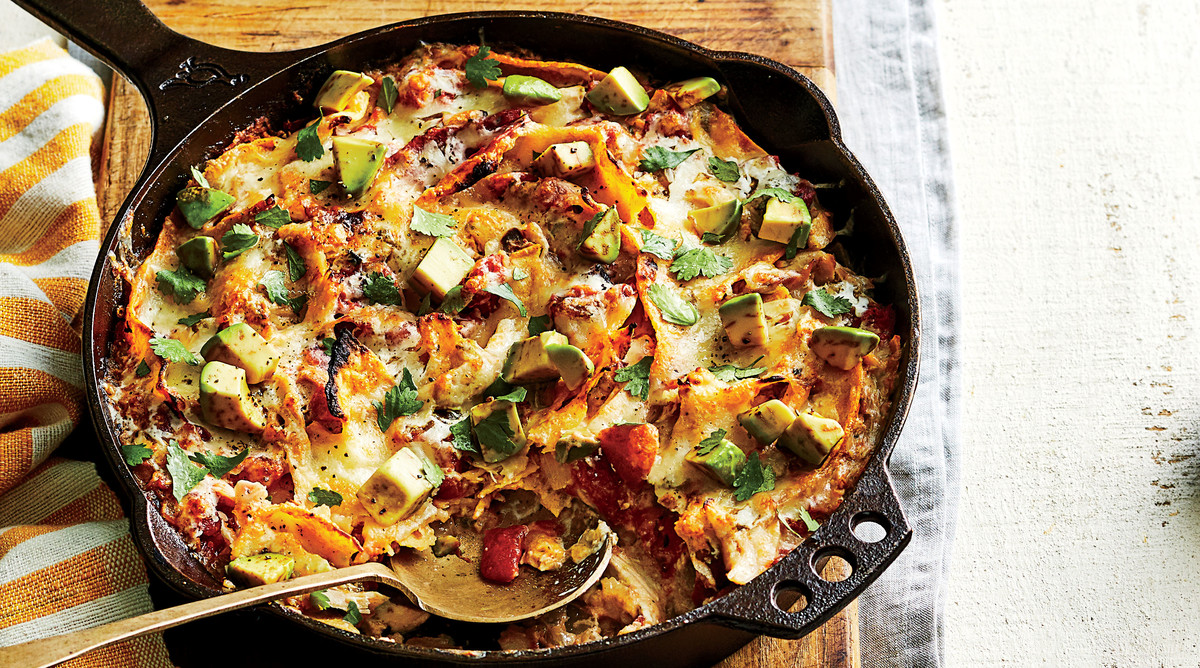 Mexican Chicken Breast Casserole
July 16, 2019
Easy casserole with a Mexican flair. Serve with a side of refried beans and fresh tortillas.
Prep: 15 mins
Cook: 25 mins
Yields: 4 servings
Ingredients
2 tablespoons olive oil (we use extra virgin)
½ finely diced white onion , diced
1 full boneless skinless chicken breast, cut into small (bite size) pieces
1 teaspoon of kosher salt and freshly ground pepper to taste
1 cup long grain white rice (uncooked)
1 10 oz can red enchilada sauce (we use Old El Paso
1 10 oz can diced tomatoes (don't drain)
14 oz can green chilies (don't drain)
1 cup shredded Mexican-blend cheese
Top off with diced avocado, sour cream, cilantro, sliced, fresh jalapeno peppers, fresh tomatoes (optional)
Directions
1Saute onions over medium heat in a large pan or skillet in two tablespoons of olive oil.
2Season chicken breasts with salt and pepper.
3Once the onions have softened, increase heat to medium high and add chicken breasts and brown.
4Add the garlic and cook for an addition minute or two.
5Push chicken breasts to one side in the pan and add a tablespoon of olive oil to other side.
6Add the uncooked rice to the olive oil and saute it for 2 to 3 f minutes.
7Add the enchilada sauce, cumin, diced tomatoes and water. Stir to combine.
8Bring to a boil then lower to simmer, covering the pan with a snug fitting lid.
9Cook for approximately 15 minutes or until the rice is tender and liquid absorbed, stirring occasionally.
10Sprinkle with cheese, cover again, and let sit for 2 minute, or until the cheese melts.
11Top with your favorite toppings and enjoy!
0 Reviews