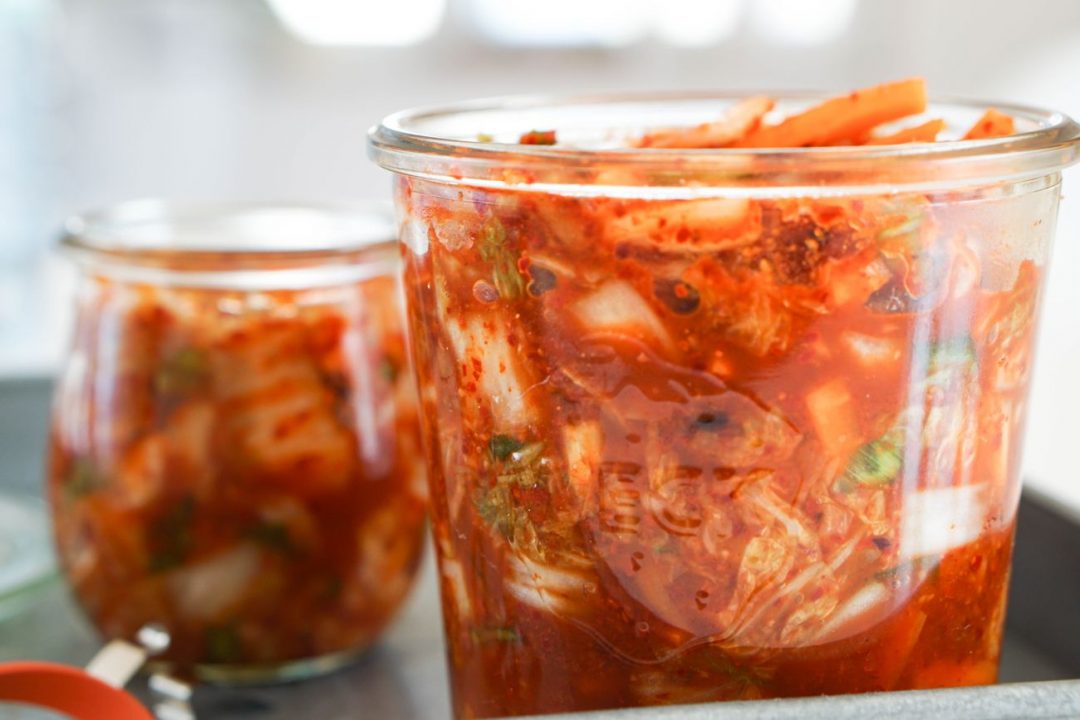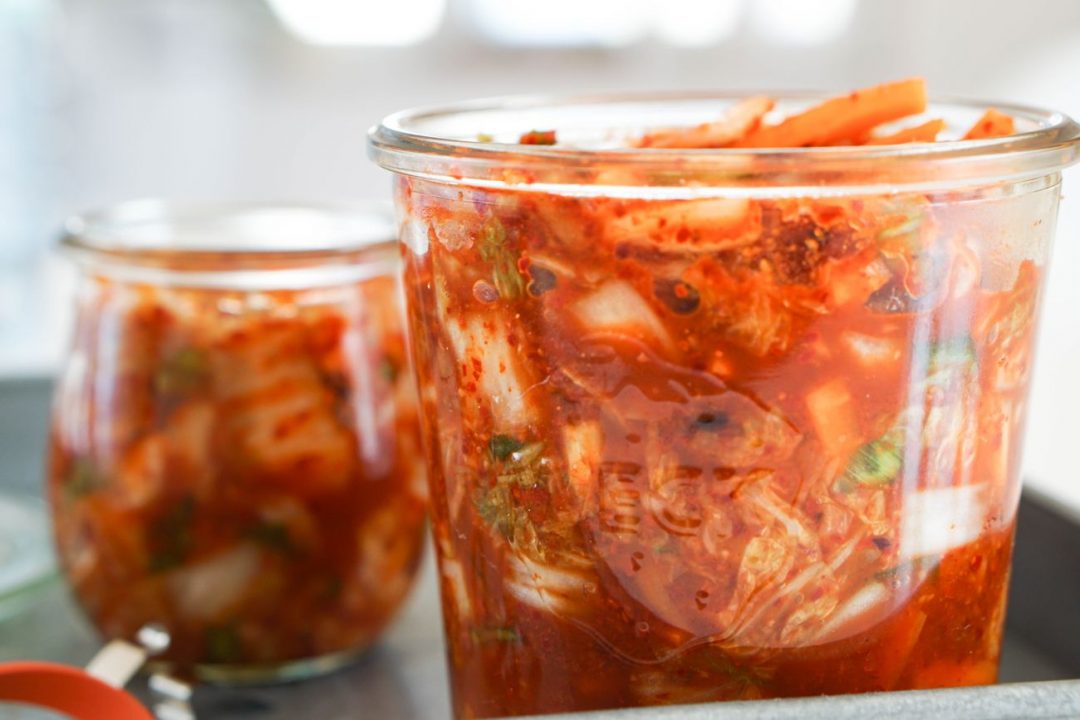 Kimchi Made Easy
March 5, 2019
If you love Kimchi as much as we do you'll want to try this easy recipe.
Prep: 10 mins
Yields: 1 Jar
Ingredients
1 medium sized head of Napa cabbage
1/4 cup kosher (or sea) salt (iodine free)
1 teaspoon peeled, grated ginger
2 tablespoons salted shrimp paste, or 3 tablespoons of water
1 or more tablespoons Korean red pepper flakes (depends on how hot you like it)
4 scallions, trimmed then cut into 1/2 to 1 inch pieces
8 ounces Daikon radish, peeled then cut into matchstick like pieces
Directions
1Cut the Napa cabbage lengthwise, Remove the cores from each piece. Next, cut quarter crosswise into about 2 inch wide strips.
2Put the cabbage in a large bowl and sprinkle with salt. Using gloved hands, rub the salt into the cabbage until it begins to soften a little.
3Cover cabbage with enough water and place a plate on top. Next put something heavy on top to weigh it down with something heavy. Let stand for 2 hours.
4Rinse the cabbage under cold water 2 to 3 3 times and drain for about 15 minutes.
5Clean the bowl you were using and add the ginger, garlic, sugar, and fish sauce, or water. Stir until smooth.
6 Stir in the red pepper flakes, (1 tablespoon for mild, 4 to 5 for spicy, Set aside.
7When cabbage is ready, gently squeeze out the water and add it to the spice paste.
8Add the scallions and Daikon radish.
9Using your gloved hands, gently mix the spice paste into the vegetables until thoroughly coated.
10Put the Kimchi into a 1 quart sized jar, pressing down until the brine rises up, covering the vegetables, leaving 1 inch of space at the top. Close the jar.
11Ferment on the kitchen counter at a cool room temperature for 4 days out of direct sunlight. Put a plate or bowel underneath just it case it overflows.
12Check the Kimchi every day, pressing down on the vegetables occasionally with a spoon to keep them submerged in the brine. This also helps release gases produced during the fermentation process.
13Taste test occasionally until you feel it's ripe enough,
14When ready, put the jar in the refrigerator. You can eat it immediately but it will taste best after 1 to 2 weeks.
0 Reviews