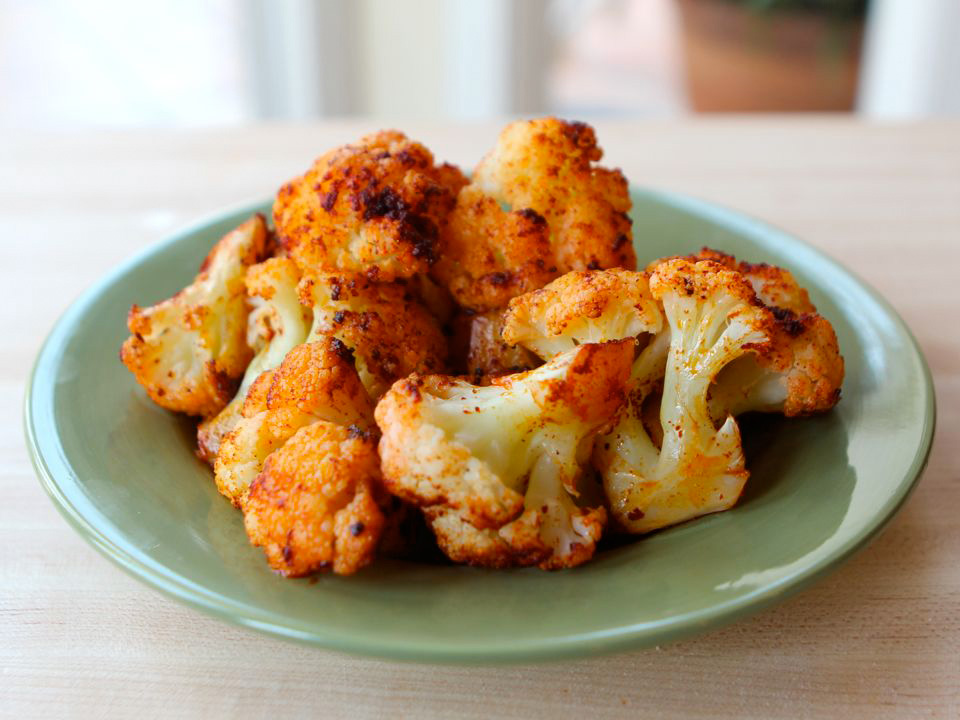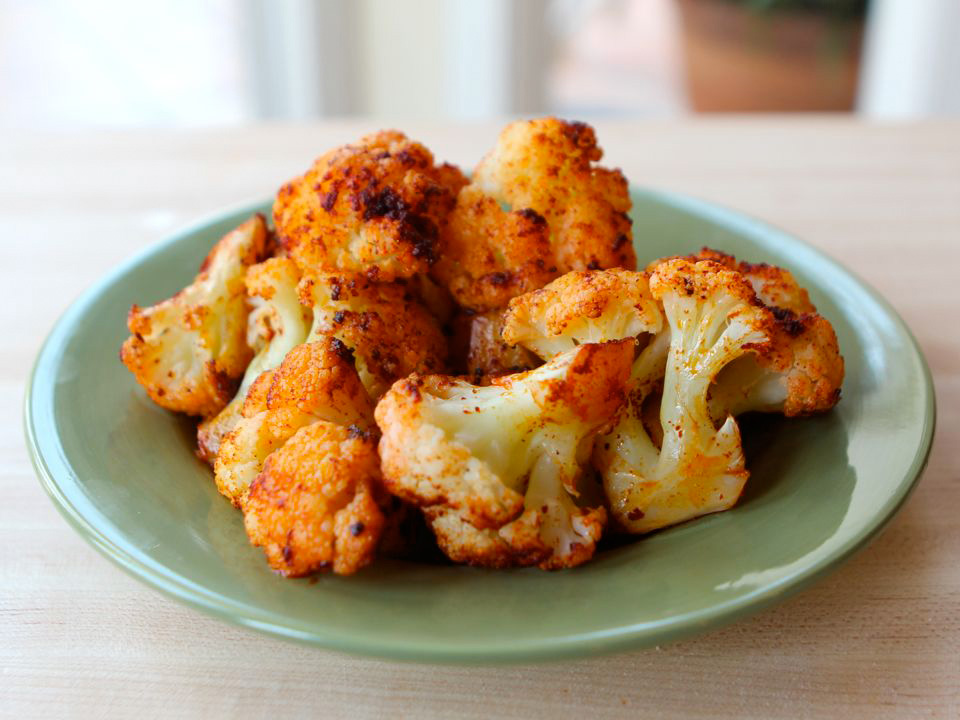 Roasted Cauliflower
May 6, 2017
Cauliflower is the perfect blank canvas, made sensational by spices and olive oil, bring out its natural sweetness.
Prep: 10 mins
Cook: 40 mins
Yields: 3 Cups
Directions
1Preheat the oven to 500 degrees. Break cauliflower into small to medium, even sized florets and put in large baking pan or bowl I like to make the pieces smaller because they caramelize better and cook faster.
2Generously drizzle olive oil over the cauliflower pieces and season well with spices and salt. Toss together to coat. Spread the cauliflower evenly in a single layer in the baking pan. You can always use a second baking pan to avoid overcrowding.
3Cover with foil and place in the oven, roasting covered for about 15 minutes, or until slightly soft with a slightly translucent look.
4Once the cauliflower has finished steaming, take off the foil and toss with tongs. Continue roasting, siring every 10 minutes or about 30 minutes until the tips of the cauliflower start to brown. Salt to Taste and Enjoy!
0 Reviews