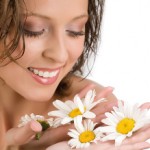 There are literally hundreds of natural foods that will help you bring out your best, benefiting you from the inside out.  This list covers some of the most important ones.  They can help reduce wrinkles, sooth your skin and relieve irritation and can even clear up acne.
How great is it that the foods on this list can often be found in your kitchen, and if they are not there, they should be.
Click here for more information.